【Event Announcement: EAT ME Brunch @Mama Luisa's Table】 Tomorrow, we will hold a brunch event in Ebisu.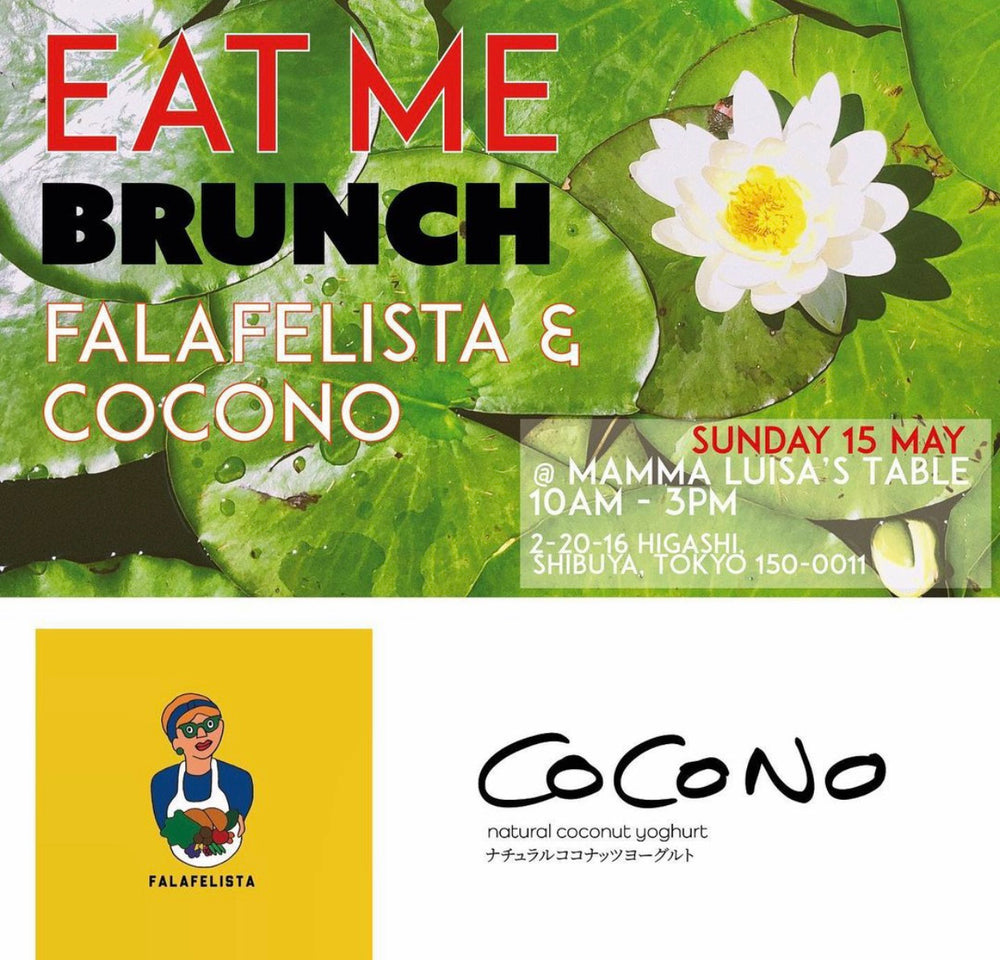 Hello, this is natural coconut yogurt, COCONO.
COCONO Brunch Event Overview
10AM - 3PM
2 Chome-20-16 Higashi, Shibuya City, Tokyo 150-0011
We're excited to inform you that COCONO x FALAFELISTA will be holding our second monthly EAT ME BRUNCH event on May 15th!
Thanks to all the customers, April was a big success!
We cannot appreciate enough how wonderful it was to see everyone's face despite the terrible weather last week.
Menu of the day
FALAFELISTA will be serving up a beautiful and delicious falafel burgers and falafel plates along with postage soup, vegan & gluten free dessert.
And for those in the mood for something a little different, a little luxurious come for COCONO's morning bowls of coconut yoghurt, granola and fresh fruit.
And for a little extra fruitiness - come and treat yourself to a fresh fruit / coconut yoghurt smoothie.
We will also be selling our newest batch of COCONO coconut yoghurt for people to take home on the day!
Following the popularity of our last EAT ME BRUNCH we are taking reservations via Instagram DM or Contact.
Please make sure to save a table so we can ease you into a beautiful Sunday!
Everything is 100% Vegan - so come fill up and feel good. @coconotokyo
Please follow us on Instagram!

https://www.instagram.com/coconotokyo/
---
この投稿をシェアする